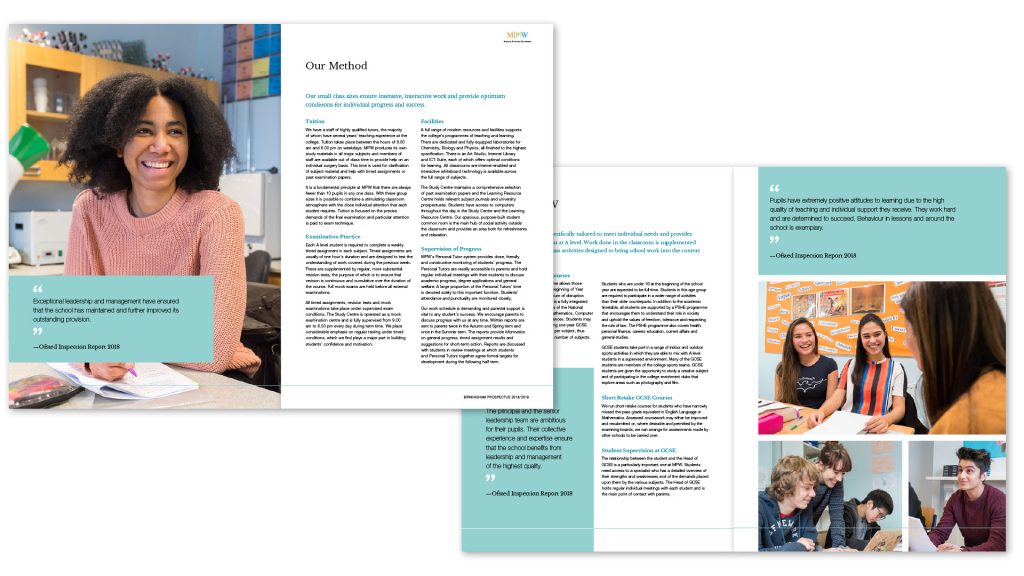 One of my responsibilities as Graphic Designer and Print Manager at MPW was the design of the college prospectuses for the three MPW campuses, reporting to the Chair of Governors during the process.
The first stage was sourcing and working with a photographer on photo shoots for each college.
Shortly after taking up the role I refreshed the look and feel of the documents, creating a cleaner, more minimal look and introducing turquoise as a secondary brand colour. I liaised with suppliers to manage the production and storage of the prospectuses and created web versions for the college website.